---
Enjoy your summer at Camp Tomahawk
Perfect for families or avid river-goers, Camp Tomahawk offers an exhilarating tubing experience and tranquil outdoor escape. The two-mile long float allows visitors to meander through the Ozarks landscape on tubes or tube trackers and also swim along gravel banks. Tent and recreational vehicle campsites are available for overnight stays. Located adjacent to HL Kerr Access, the Camp Tomahawk Two-Mile Tube Float site occupies a stretch of land along the upper James River owned by the Davis family since 1972. The James River runs approximately 130 miles through southern Missouri with major tributaries including Pearson Creek, Wilson Creek, Finley Creek, Crane Creek and Flat Creek. The James River has long attracted smallmouth bass fisherman eager to guide johnboats through rippling waterways. Nowadays, enthusiastic paddlers seeking tube or tube trackers adventures are also drawn to these waters. Make plans to add the Camp Tomahawk Two-Mile Tube Float to their list of favorite river experiences. Only 20 miles from Silver Dollar City and 30 miles from Branson, Missouri, Camp Tomahawk offers the opportunity to take in popular shows, thrilling rides, abundant shopping and the wonders of nature in the same trip. Start a new tradition. Make your Camp Tomahawk Two Mile Float Trip today.
Discover
Matt Madura
Amazing time. Staff is amazing. Perfect for kids. Rafts for coolers. 2 miles took a solid 4 hours. Two rope swings. The best kid/family float ever. Our second time and we will be back.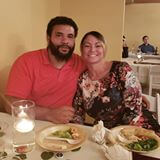 Amber Burnette Marshall
We loved everything about it! Owner and staff are kind and helpful! We camped and floated the next day. We did the all day option and ended up going 3 times! There were 2 rope swings which the kids loved! We will for sure be back!!
Eric Franklin
We love it here! This place offers a hassle free way to enjoy our beautiful ozarks! Nothing to worry about, except to relax and enjoy! Thank You Camp Tomahawk!!
Megan Shores
Camp Tomahawk rocks! Three mom's seven kids ages 5 thru 13 loved every minute of the float…both times we did it! Everyone working was super friendly. Our bus driver, Robert was a great bus driver and very informative. He is a super cool guy! This float would be great for any age. We are already making plans to return soon.
Karshta Stockton
Every time we have been to camp tomahawk we have had a blast! The owner is super welcoming and the float is nice and relaxing.